Students NEW to the district can enroll at any time at
www.enidpublicschools.org/enrollment
. Call the Welcome Center for any questions at 580-366-7100 and don't forget copies of your birth certificate (no hospital footprints, please), immunization records, and proof of address!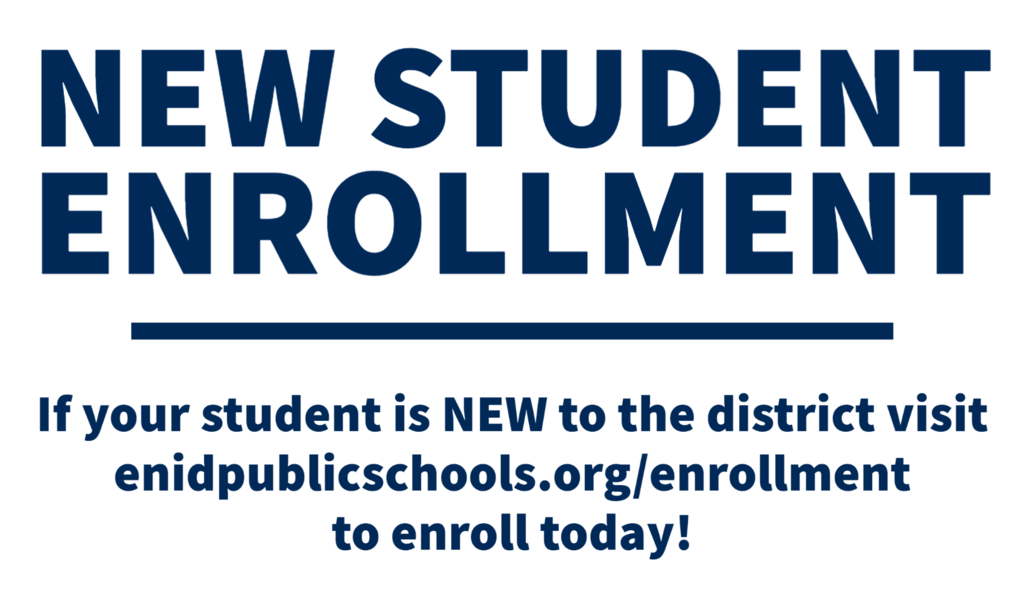 McKinley families, remember that we have a free potato bar tonight at the parent University ! We look forward to seeing you at 6PM. :) Roy
Just a reminder that Trunk or Treat Fun Night is this Friday, October 28th from 4:30-6:00. It will be held in the back parking lot and the playground. Tickets for the games are 25 cents each. Hope you can come and have some fun with us!

6th-12th Grade New Student Enrollment!